Irish Culture
The Aisling Irish Community Center prides itself in celebrating, maintaining and educating the community on Irish culture and heritage. We run a number of programs in the center to do this.
IRISH HERITAGE BASED CLASSES
We're proud to host a number of classes, including Irish dance, Irish music and our own Ceili band and Ballad group. The musical talent of the youth in the community will always be fostered at the Center. We established the Aisling Center Ceili Band and Ballad Group in 2019 under the direction of the Dawn Doherty School of Music. Her teachers are highly accomplished Irish musicians who are devoted to helping their students celebrate their Irish heritage. The group will have the opportunity to perform at ceremonial and celebratory events in the Irish and Irish American community as well as being a home-based Aisling Center entertainment group. There are 25 students in the Ceili Band and 20 in the Ballad Group. The two groups were chosen through auditions and performed at numerous events throughout last year. For more information about the groups, please contact Ruth at ruth@aislingcenter.org or 914-237-5121.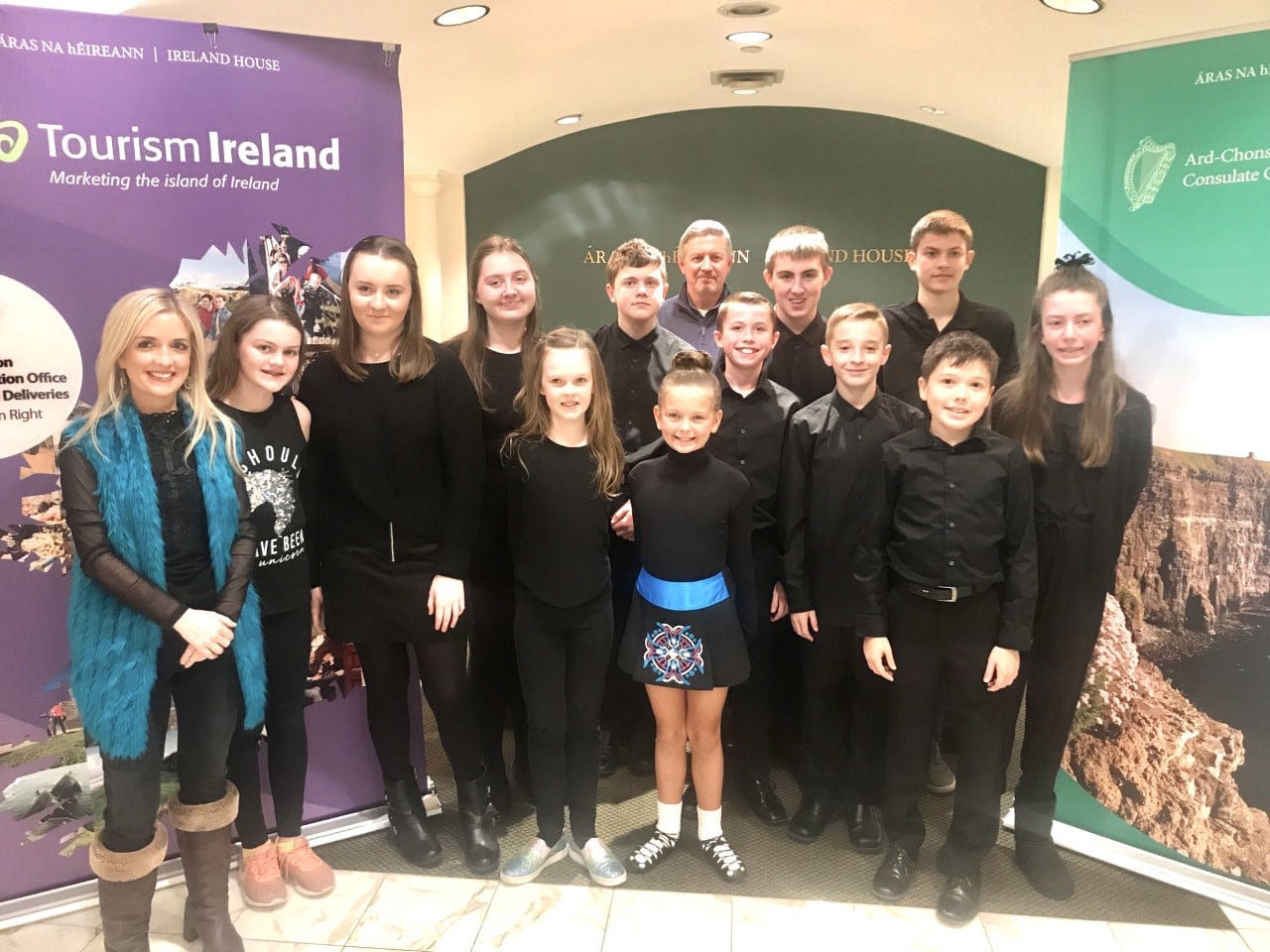 Click here for more info on Irish heritage based classes we have to offer.
CELTIC SUMMER CAMPS
A fun-filled camp suitable for children aged 4-8 years old. Our Celtic Summer Camps incorporate all aspects of Irish Culture (singing, dancing, music, folklore and drama) and other fun activities, arts and crafts, and games.
E-mail ruth@aislingcenter.org to find out more about our summer 2020 program!
IRISH ART SHOWCASES
The Center often screens Irish related documentaries, films and we host book launches. You can keep an eye on any upcoming events we may have here.
*The Aisling Center welcomes Irish authors, musicians or production companies who are interested in hosting their talent at the center. Please don't hesitate to contact Ruth at ruth@aislingcenter.org or call 914 237 5121 to discuss further details.*