Online Store
While Mem'ry Brings us Back Again
In 2006, Frances Browner of the Aisling Center compiled a volume of memoirs by 35 Irish immigrants who came to the US between 1927 and 1964.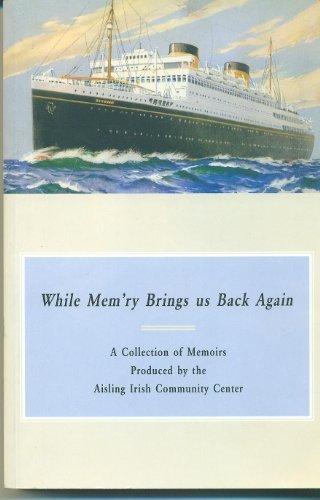 You can order the book online via PayPal or by sending a check with your details to the Aisling Center.
The cost of the book is $20.00 plus shipping and handling. Click on the link below to enter the secure Pay Pal page to fill out the form.
Book (USA): $20.00 + $7.00 s&h = $27.00